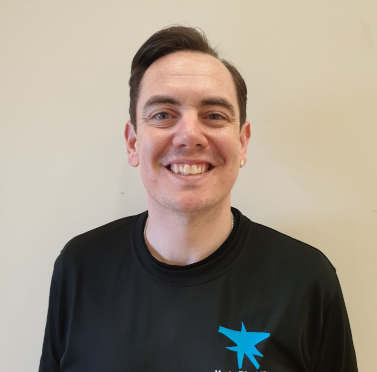 About DJ Stoney.
Meet DJ Stoney, instructor for Hertfordshire Disability Sports Foundation.
---
Stoney is a serial volunteer who will do anything for anyone.  We convinced him to join our staff team initially to support our sessions for people with dementia and their families.
Stoney's other skills came to the fore when lockdown happened back in March, quickly turning his mobile DJ business into an online disco set up in his spare room. With over 160 disco's so far DJ Stoney's virtual dance floor is definitely the place to be!
When allowed, Stoney's main profession as a hairdresser, has ensured that the HDSF team looks respectable each time restrictions have eased.
Stoney was the first to volunteer when bingo was mentioned in November, which has now become a ridiculously popular activity with Bingo Stoney at the helm.