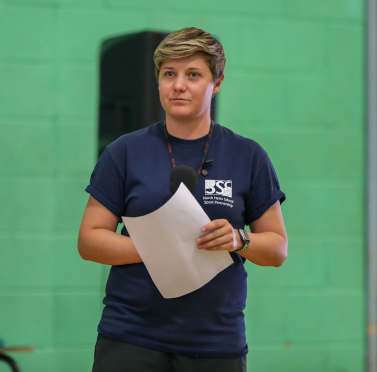 About Jay.
Meet Jay, trustee for Hertfordshire Disability Sports Foundation.
---
Jay has been a member of the board of trustees since 2017.
She has a passion for sport and physical activity. This has shaped her career, having now worked in sport development for over a decade. She also volunteers as a member of her hockey club executive committee, helping to steer the future of the club and sport in her local community.
Jay has direct experience of helping to care for her brother who has autism. She understands the valuable work of HDSF and the life-enriching opportunities they provide, not only for people with disabilities but their families alike.
Jay is a strong advocate that physical activity should be available and accessible for all and that it has the ability to transform lives.'