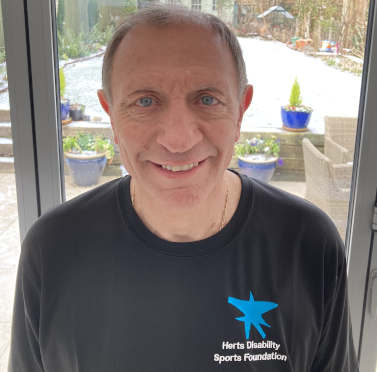 About David.
Meet David, trustee and treasurer for Hertfordshire Disability Sports Foundation.
---
David is an experienced Non-executive Director and Trustee, who has been a senior finance professional for over 30 years. In addition to HDSF he is Treasurer at IAC (the centre for adoption), and before that Trustee and Treasurer for two other national charities. He was Finance Director at both quoted companies and Private Equity backed business and is a member of the Institute of Chartered Accountants in England and Wales.
His leisure time revolves around sport, plays tennis regularly and other sports too. He also watches a lot of sport, especially cricket, football and tennis. Has run in the Olympic stadium and tried his hand at other Olympic venues covering the pool, velodrome and white water rafting. David trekked in India, Peru and Nepal, raising funds for charity and visiting projects, as well as walks in the UK.